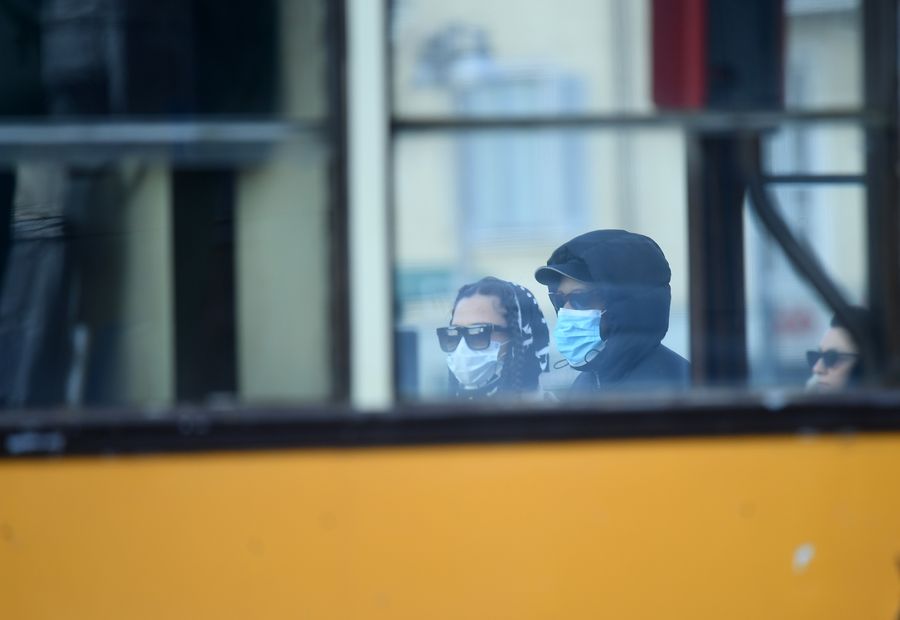 People wear face masks in Milan, Italy, Feb. 26, 2020. (Photo by Daniele Mascolo/Xinhua) Rese
Researchers at the Sacco University Hospital in Milan, Italy, announced Thursday they had isolated a new strain of coronavirus, according to ANSA.
The strain of the virus from an Italian patient showed genetic differences compared with the original strain isolated in China.
The discovery was made by a team led by professor Claudia Balotta, according to Sacco's Biomedical and Clinical Sciences Department director Massimo Galli.
"The virus circulated unnoticed for several weeks before the first ascertained cases …perhaps since mid-January," Massimo Galli told AFP Friday.
Source: Italian strain of coronavirus isolated – People's Daily Online